Why Custom Jewellery?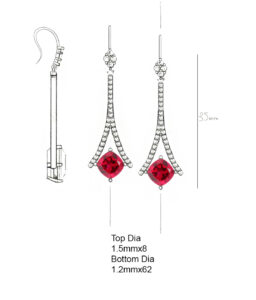 Isn't that more expensive? The truth is custom jewellery offers the best value for quality jewellery. Retail stores have huge operational overhead costs as well as inventory costs and therefore must charge more for each piece of jewellery to make their profits, we only charge for your piece of jewellery.
We sit with each client on an individual basis to discuss your needs and preferences, no pressure from a salesperson to buy a piece that's already made.
Since our pieces are all custom made we don't have to SELL you our inventory. You can view loose stones and see several styles to choose exactly what you want. We will discuss your style preferences and budget to find the right piece for you and then with our more than 15 years experience in the jewellery industry we'll have your piece hand crafted to the highest standards.
Not only will you have a piece of jewellery unique to you but you'll have had a hand in the design process and gem selection yourself for the most personal of purchases.